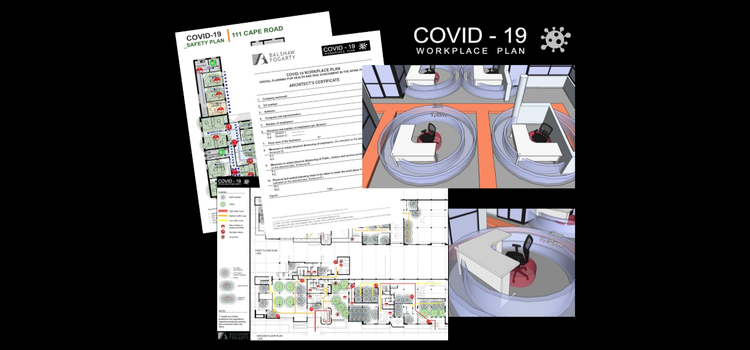 Covid-19: Creating Safe Workplaces
2020 was a year that no one could have predicted. The implications of Covid-19 have changed how the world operates - and what we now perceive to be a 'safe workplace'.
In response to this, Balshaw & Fogarty Architects are assisting businesses with the built-environment aspects of their Covid-19 Workplace Plan, required by regulations issued in terms of Section 27(2) of the Disaster Management Act.
We assist employers to meet the built-environment related requirements of the regulations, as well as the Department of Labour's Directive on Occupational Health and Safety Measures in Workplaces, so that their employees can be ensured of a safe working environment.
Our service comprises the provision of an Architect's Certificate, which includes a Floor Plan Layout, covering:
the floor space area;
a schedule of room areas;
optimal populations;
physical space planning;
physical distancing measures;
planning compliance and signage requirements;
entry / exit distancing measures; and
Covid-compliant canteen and ablution facilities.
For our services in support of your Covid-19 Workplace Plan, contact us on 041 373 4340 or mail@balshawfogarty.co.za.